Trade and earn with confidence on the World's Top AutoCopyTrade platform.
Join the elites who've already discovered smarter investing by automatically copying skilful traders in our community, or get copied yourself to EARN EXTRA INCOME as copytrade manager.
Our Strategy Managers have generated
over $100,000 Profit for Copiers.
Trade and invest in top financial instruments, including a wide selection of stocks, currencies and commodities. Enjoy near-instant execution of market orders and no daily withdrawal limits. Invest in various markets on an intuitive trading platform.
Let the Strategy Manager do the Trading!
In Trading, it is not about finding the right instruments and time to buy and sell. Choose the best Strategy Manager in the Leaderboard by examining each trading stats and start AutoCopyTrade them!
*Past performance is not an indication of possible future performance
With a live account, you can see every Strategy Manager win ratio, profit chart, average ROI and other data in their profile. Choose the one who best suits your risk appetite!
Transparent Trading Stats
AutoCopyTrade with Successful Strategy Manager
Even if you are a total beginner, you can become a market participant using our user-friendly AutocopyTrade service.
Connect with experienced Strategy Manager
We connect experienced Strategy Manager with those who would like to follow their activity and earn from their success. Start as small as you like.
Instant, precise and reliable copying
To ensure you have the best experience, we use the latest ground-breaking technology and our copying service is one of the fastest in the market!
How MFM Securities AutoCopyTrade works
1. Choose a strategy
manager
3. Automatically copy
the strategy
4. Cash in when they profit
5. Share a percentage
with the Strategy
Manager
Become the pioneers in AutoCopyTrading revolution.
Connect with other Strategy Managers and Investors, discuss trading strategies, and use our smart AutoCopyTrade technology to automatically copy their trading portfolio performance in any directions that you desire.
The Global Strategy Manager of AutoCopyTrade
Discover why millions of users from over 20 countries choose to trade and invest with MFM Securities!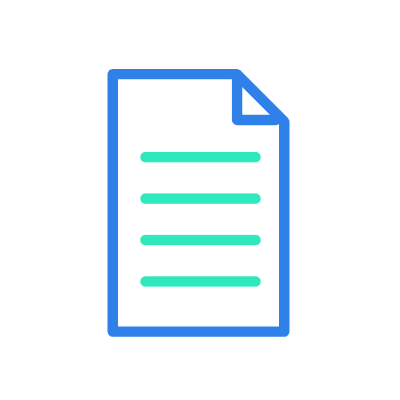 Our company is regulated by Vanuatu Financial Services Commission (VFSC)
Your funds are protected by industry-leading security protocol and keep in segregated bank account.
We will never share your private data without your permission
Open your Investment account within minutes.
Fill in the form to get started!
Want to understand more about how MFM Securities Copy Trading works? Get in touch – we're here to help!
Past performance does not guarantee future returns
Some strategy managers used in the promotional material of this product are just examples and do not reflect MFM Securities real strategy managers.
FAQ
What is MFM Securities copyTrade?
---
MFM Securities copyTrade is an innovative service that enables copying or imitating the trade made by proven profitable and consistent traders around the world.
---
What is the difference between follower and provider?
---
The term 'Follower' refers to who copytrade a Provider.
The term 'Provider' refers to an authorized trader who can be autocopied by a follower.
---
How to become a Provider?
---
To become a provider;
Log in to MFM Securities vault https://vault.mfmsecurities.com.
From the Trader's Menu, find the Social Trading section.
Click on the 'Become Provider' tab.
Fill in the required information and the provider's trading account will be auto created. Account visibility will be set to Public by default.
In the provider's page, click the 'create offer' button and create your subscription conditions.
---
How to become a Follower?
---
To become a follower;
Log in to MFM Securities vault https://vault.mfmsecurities.com
From the Trader's Menu, go to Social Trading and click on Ratings.
Choose your preferred provider.
Go to your provider's offer, then click the invest button to start following the provider.
Fill in the required information and a follower's trading account will be auto created.
In the follower's page, set your preferred strategy (or choose default) mode to copy trade and click the activate button.
*refer question number 11 for strategy mode details.
---
I already became a follower, why is the provider's deal not copied to my account?
---
Your subscription may not be applied due to one of the following;
Activation button is not enabled
Your strategy mode skipped the deals (unsuitable lot)
---
What type of account that MFM Securities offer for copyTrade?
---
The type of account that eligible for copyTrade Provider and Follower is;
*There is no maximum deposit in CopyTrade investment.
---
Why couldn't I find my nickname in the ranking lists?
---
There is a criteria to make your nickname appear in MFM Securities ranking lists;
The provider should be active.
The provider setting must be Public.
The provider must have trading history (at least one trading activity).
*If all requirements are met, a provider nickname will appear in Rating ONE hour after registration.
---
How long is the interval for performance fees to be distributed?
---
The performance fees will be distributed 30 seconds after closing the positive trades.
---
How is the performance fee calculated?
---
Note that we only allow 'per trade' interval for performance fee. It is calculated based on the positive profit of the trading results. It's quite simple. FORMULA Performance Fee = Subscription's Trading Result x Fee %
---
Are followers' trading accounts allowed to self-trade?
---
Yes, a follower's trading account is allowed to be used for self-trade. However, we strongly recommend you to open a new MT4/MT5 account for self-trade.
---
What kind of strategy can a follower set up?
---
In Subscription Strategy, it is possible to alter the copied volume via the volume scaling options. It is up to the Follower how to manage the risks related to it. There are four scaling types: AUTOSCALE: Volume of copies are scaled proportionally to the ratio of the sizes of Provider's and Follower's trading accounts. CALCULATION FORMULA Copied volume = (Compared value_Follower/Compared value_Provider)*risk ratio where compared value can be either balance or equity. Example: Compared value: balance Provider's balance: 10 000 USD Risk ratio: 0.3 Follower's balance: 1000 USD Provider open trade: BUY 1 lot EURUSD Follower copies the trade: BUY 0.03 lot EURUSD FIXED: Volume of copies are fixed. When Provider opens a trade of any volume, it is copied to Follower's account with the predefined volume. Example: Fixed volume: 0.02 Provider open trade: BUY 1 lot EURUSD Follower copies the trade: BUY 0.02 lot EURUSD MULTIPLY: Follower copies the volume from the Provider and multiplies it by the predefined risk ratio. CALCULATION FORMULA Copied volume = Volume_Provider x Risk ratio According to the formula, to copy exactly the same volumes as the Provider, the Follower needs to set the risk ratio to 1 Example: Risk ratio (multiplicator): 2 Provider open trade: BUY 1 lot EURUSD Follower copies the trade: BUY 2 lot EURUSD LOT PROPORTION Copied volume depends on the Follower account's current balance or equity. CALCULATION FORMULA Copied volume= Risk ratio x integer (Compared value_Follower/Lots step) This type allows a Follower to adjust the risk of copying from their side, not depending on the Provider Trading account's financial conditions. Example: Compared Value: Balance Risk ratio: 0.01 Lots step: 1000 Follower's balance: 255,000 USD Provider opens trade: buy 1 lot EURUSD Follower copies the trade as: buy 2.55 lot EURUSD
---
Will Introducing Brokers receive affiliate from the followers and providers?
---
Yes. Commissions will be paid as usual to IB wallets.
---
Where can i download the instructions to become a follower?
---
Please download the attachment below for the instructions to become a follower.

how-to-become-follower.pdf
---
---